Greater Phoenix is Poppin'
December 9, 2022
6 – 9 p.m.
This event is exclusive to GPEC investors and member communities.
Join us at our open house to celebrate the vibrant spirit of Greater Phoenix and raise a glass to its radiant future. Greater Phoenix is Poppin' will have live music, a dance floor, appetizers and drinks, and opportunities to network.
Find more information and RSVP here. Deadline to RSVP is Dec. 1.
FAQ:
What should I expect?
This is an open house event. You can arrive and depart at your leisure.
What is the suggested attire for this event?
Cocktail attire is encouraged – extra points for bold, bright colors.
Will parking be available?
We recommend parking in Ren 2 garage. As a secondary option, CityScape garage will be available however exiting the garage may add additional travel time due to construction. Be sure to bring your parking ticket to our office so we may validate it for you.
Will there be food and drink?
Light hors d'oeuvres will be served. Alcoholic and non-alcoholic beverages will also be available.
Thank you to our sponsors:
Elite Tier:
Premier Tier: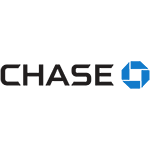 Signature Tier:
Partner Tier: