East Valley Institute of Technology to offer cyber-security program
East Valley Institute of Technology, a local technology institute for high school students, including those residing in Apache Junction, has joined with Tempe-based University of Advancing Technology to offer a high school cyber-security program.
EVIT students who successfully complete the program will earn 12 college credits toward UAT's network security program.
"There's a huge gap of students enrolled in STEM (Science, Technology, Engineering and Math) classes in the K-12 age group at the national level. The sooner these students are exposed to technology, the more likely they are to continue learning and engaging with tech-related clubs, activities, classes and careers. Events and partnerships like this inspire young students to see themselves working in tech fields well into the future" said UAT President Jason Pistillo in a press release.
EVIT serves students in the east Valley. Its east campus is at 6625 S. Power Road in Mesa. Its main campus is at 1601 W. Main St. in west Mesa. Public tours of either campus are offered at 1 p.m. Tuesdays during the school year. No registration is necessary.
For more information, visit its website at www.evit.com.
Originally reported by the Apache Junction Independent. 
Greater Phoenix: The Connected Place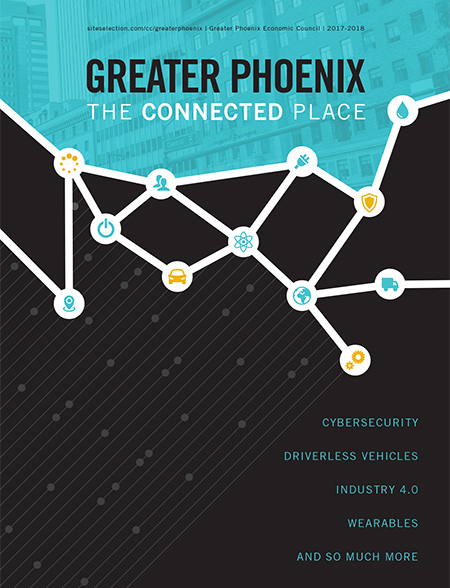 From wearables to autonomous vehicles, Greater Phoenix is "The Connected Place."