The benefits of living in Arizona & what to know about Greater Phoenix
Published: 04/06/2023
Updated: 04/07/2023
Why Arizona is such a popular place to live
Arizona attracts thousands of newcomers with its sunshine, diverse job opportunities and vibrant lifestyle that offers something for everyone. If you're considering moving to Arizona, keep on reading to learn why this state is a great place to live in.
1. Arizona has enjoyable weather and diverse outdoor activities
Arizona is undoubtingly the sunniest state to live in with an average temperature of 75 degrees Fahrenheit and more than 300 days of sunshine annually. Arizona's predictable weather and extremely low risk of natural disasters is beneficial for individuals and families alike looking to plant roots. The warm and sunny climate is a huge draw for anyone who is tired of cold, dreary winters or those who simply want to enjoy a more active lifestyle outdoors.
Outdoor enthusiasts can choose from more than 400 mountain trails in Greater Phoenix or visit the vast number of trails and attractions in Northern Arizona, all reachable within a few hours drive. Greater Phoenix is home to the nation's largest municipal park covering more than 30,500 acres and popular destinations across Arizona include Grand Canyon National Park, the red rocks of Sedona, guided tours of Antelope Canyon and even winter skiing in Flagstaff for those who want to enjoy a quick day or weekend trip to a colder climate.
If hiking, biking, waterways or ski slopes aren't for you, you can still enjoy the outdoors by improving your golf game at more than 300 courses located throughout the state or by grabbing tickets to the annual WM Phoenix Open, a 100% zero waste professional golf tournament that benefits Arizona nonprofits.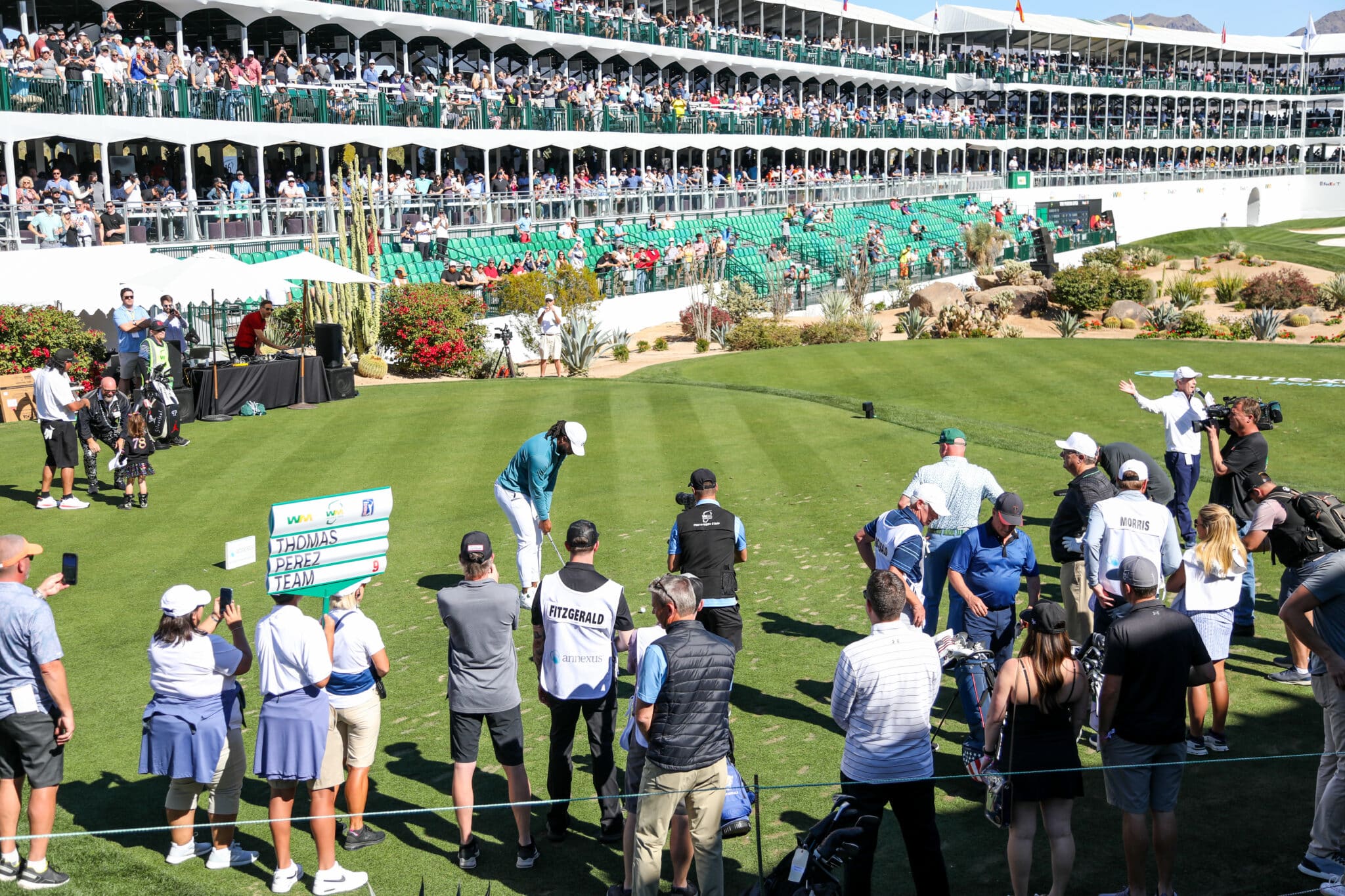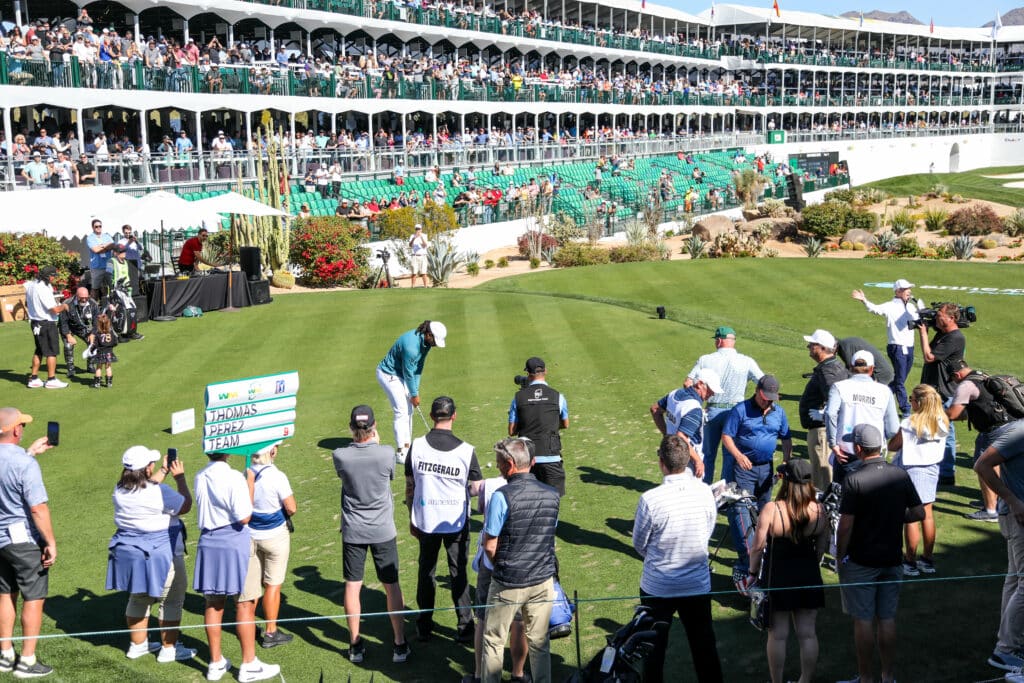 2. Arizona is a big metro that connects national and international travelers
Despite being one of the largest metros in the United States, Greater Phoenix has an average commute time of 26 minutes. Due to the many interstates and freeways that conveniently connect residents you can explore multiple cities and towns in a single day. Alternatively, residents can use the light rail for transportation, an electric-powered transit line that runs through Phoenix, Tempe and Mesa. Greater Phoenix also has 17 airports that fly thousands of passengers daily to both national and international destinations, meaning you'll always be connected to major markets.
3. Greater Phoenix is a prime market with plenty of career growth potential
Arizona is a hub for advanced tech manufacturing, finance, healthcare and software with a variety of jobs and high-wage positions ready to hire. If you're looking to start your own venture, you can easily plug into Greater Phoenix's entrepreneurial network through #yesphx as well as Venture Café Phoenix's Thursday Gatherings.
Here are some additional resources to find information on in-demand jobs by industry:
4. Families have many high-quality options for K-12 education and beyond
Arizona families have freedom-of-choice with innovative K-12 programs and access to higher learning institutions focused on research and development – making Arizona a great place to learn and grow. Parents can pursue many different avenues of education for their kids including traditional public schools, public charter schools, public magnet schools, private schools, online academies, homeschooling and more.
Arizona also has multiple colleges and universities geared toward preparing a talented workforce for the in-demand jobs of today and tomorrow including:
Arizona State University is one of the largest public universities in the U.S. and was named #1 in innovation for the eighth straight year in 2022.
Grand Canyon University is an accredited private Christian university that was named the #17 best college campus in America for 2023.
Maricopa Community Colleges is one of the largest community college systems in the U.S. with more than 650 degrees and certificate programs across 122 programs.
Northern Arizona University offers more than 170 degree programs and has several campuses around the state to provide a variety of options wherever students are.
University of Arizona was ranked the nation's top producer of Fulbright Scholars.
5. Choose from several different cities or towns to plant your roots
Greater Phoenix is home to 22 cities and towns, including Maricopa County, offering a variety of lifestyles. Whether you want to live in a city with workforce opportunities at major corporations and a vibrant nightlife, or an artistic community with a small-town feel, you will find a home that suits your needs.
Everyone in Greater Phoenix has the opportunity to pursue comfort, innovation and economic vibrancy.
6. There's an established arts and culture community
Arizona is home to many different cultures, including 22 Tribes and a large Latino community, which creates a rich and diverse cultural atmosphere. The sprawling art hub in Arizona includes more than 270 art galleries and museums, more than 50 performing arts theaters, a world-class symphony, ballet and opera, year-round cultural festivals and monthly art walks. From viewing to hands-on experiences, there are countless artistic programs for people of all ages.
7. Arizona is a major sports hub
With seven professional sport teams including the Phoenix Suns, Phoenix Mercury, Arizona Cardinals, Arizona Diamondbacks, Arizona Coyotes and more. There are always action-packed games to attend in Greater Phoenix. Arizona is also home to 15 teams across 10 stadiums during Spring Trainin. From die-hard fans to hobbyists and competitive athletes, it's all here.
8. There's a big subculture here for unique dining & local craft beer
Arizona offers unique dining experiences including authentic family-owned Mexican restaurants, vegan specialties, urban farm-to-table dining and Michelin-rated chefs. In 2023, the James Beard Award named 15 chefs from Arizona restaurants as semifinalists, many of whom had opened new and unique restaurants across the region. Plus, there are always tasty pop-ups, food trucks and culinary festivals to try.
Arizona has a thriving craft beer scene with a wide variety of breweries located throughout the state, each with their own unique theme and characteristics. Some of the most well-known craft breweries in Arizona include Four Peaks, SanTan, Huss, and Arizona Wilderness.
In addition to the recognizable names, there's no shortage of new and unique brewers emerging. At the end of 2021, the state housed 94 brewers and 120 licensed breweries in 149 locations. Whether you're a fan of traditional styles or experimental brews, there's something for everyone to enjoy in Arizona's craft beer scene.
Use this map to find local breweries in Greater Phoenix.
With its stunning natural beauty, diverse culture and incredible opportunities, Arizona offers everyone the chance to thrive and make a significant impact. So, what are you waiting for?
Sources: